On April 30, 2000, St. Pope John Paul II canonized Sr. Faustina and established Divine Mercy Sunday as a feast day for the entire Church. This day is the octave of Easter, the climax of the Easter celebration. Jesus revealed to Sr. Faustina, prior to WWII, that he would pour out his graces of extraordinary mercy at a time when our world was, and is, marked by unprecedented evil. Divine Mercy is Jesus himself, as proclaimed in the Gospel. As St. Paul says, "Where sin increased, grace abounded all the more" (Rm 5:20). By living out a devotion to Divine Mercy, we can receive great graces as promised by Jesus to Sr. Faustina. He declared that to those with the intention on this day (Divine Mercy Sunday) of obtaining the promised grace, "I pour out a whole ocean of graces upon those souls who approach the fount of My mercy… to those who go to confession and receive Holy Communion shall obtain complete forgiveness of sins and punishment (Diary of St. Faustina, 699)."
We are making the opportunity available at 3:00pm (the hour of Great Mercy) on Sunday April 16th with a Divine Mercy Service at Ss. Peter & Paul Catholic Church. Additional information on the devotion to Divine Mercy, including the novena, which starts on Good Friday (Mar 31st), will be available in the bulletin over the next few weeks. We hope you partake in the novena and make plans to attend the Divine Mercy Sunday service on Apr 16th. To obtain more information on the Divine Mercy devotion go to www.TheDivineMercy.org. Jesus, I Trust in You!
Parish Celebration for Fr. Linus!
ACTS Save the Date!
Upcoming Men's Retreat
September 28-October 1, 2023
Employment Opportunities
Administrative Assistant for The Messenger
The Diocese of Belleville is seeking a part-time (20-25 hours per week) Administrative Assistant for its bi-monthly newspaper, The Messenger. This position is responsible for maintaining subscriptions, including a subscription database, generating reports, answering incoming calls and routing accordingly, placing editorial copy on stock pages in the newspaper and retaining historical copies of the newspaper. The administrative assistant plays a key role to ensure all aspects of generating a newspaper are completed. This position works closely with the editor in scheduling and dispersing email traffic to parishes.
Essential qualifications include a minimum of a high school diploma, Associate's Degree preferred, or equivalent experience; and 1-3 years' experience in a related role of providing administrative/clerical support. Knowledge of Microsoft Office, Adobe Suite preferred but not required, and other computer programs/applications. Practicing Catholic preferred with thorough knowledge and understanding of Catholic teachings, practices, and organizational structure.
To apply send cover letter with résumé to Human Resources, Diocese of Belleville, 222 S. 3rd St., Belleville, IL. 62220. FAX to 618-722-5020; email [email protected] Application deadline: March 31, 2023.
---
Principal - Gibault Catholic High School
Gibault Catholic High School, in Waterloo, Illinois is seeking to fill the position of high school Principal. Gibault Catholic High School is a coed high school that provides a challenging and excellent academic experience in a faith-filled environment. The principal is responsible for the overall operation and management of the school with a specific focus on spiritual and curriculum development. The principal must be a visionary leader who can unite our faculty, staff, and school community by collaborating for the greater good of the Catholic church; create an environment that promotes the Catholic faith and moral teachings; develop strategic initiatives to promote growth; manage the financial assets of the school; and cultivate the spiritual and professional growth of faculty and staff through strong management skills.

Applicants should hold a Master's Degree in Education with an Illinois Administrative License; experience in secondary school teaching and/or administration is preferred; management and budgetary experience; and familiarity with Catholic education. He or she is required to be a faithful, committed Catholic who understands and accepts the teachings and disciplines of the Catholic Church.

To apply: Send cover letter and résumé to Diocese of Belleville, Office of Education, 2620 Lebanon Avenue, Belleville, Illinois 62221, or email [email protected] Applications will be accepted until the position is filled.
Empower IL
Why Donate to SPPCS Through the Tax Credit Scholarship Program?
Kids only get one chance at a quality education. Empower Illinois expands quality education options for low-income and working-class families of Illinois by granting scholarships to students attending private schools.
Donors who give to SPPCS through the Tax Credit Scholarship Program receive a 75% tax credit for the amount of their gift, up to $1 million. In addition, any portion of the tax credit may be carried forward for up to five years. Therefore, the tax credit is an incentive for a donor to increase the amount they donate in tuition assistance. Donors can QUADRUPLE their impact with no extra money out-of-pocket. Visit our Scholarship Granting partner, Empower Illinois for more information: empowerillinois.org, or talk to their team at [email protected] or 800-616-7606
School Scrip Cards
Purchase Gift Cards available through RaiseRight (https://www.raiseright.com/shop), our gift card provider, for Christmas shopping & gift giving!
It is time for the Christmas shopping season! Gift cards make great gifts and stocking stuffers. In addition, consider purchasing "gift cards" from SPPCS, to use in place of cash, checks or credit cards for purchases you make for the holidays! Cards are available in the school office, in the back of church after masses or use an order sheet from the scrip table (HERE). Order early to avoid delivery issues.
Thank you for supporting SPPCS!
Mass Schedule
Saturday Vigil: 5:00 PM
Sunday: 8:00 AM and 10:00 AM
Sacrament of Reconciliation: Saturday's 4:00 - 4:45 PM
Office Hours
Monday - Friday:
9:00 am - 12:00 pm and 1:00 - 4:00 pm
A Taste of Heaven: Mary Kinsey GoFundMe
Unexpectantly and abruptly, Mary Kinsey, parishioner, life on this Earth ended on July 12th when a truck failed to stop at a stop sign and struck Mary's vehicle in Millstadt, IL. Mary was killed instantly, leaving her two boys without their beloved mother. As a single mother, Mary worked full-time as a nurse and tirelessly supported her boys making all of their activities her top priority.
We establish this fundraiser with love, admiration and honor to benefit Mary Kinsey's two precious boys: JJ, a Junior at Gibault Catholic High School, and Danny, an 8th grader at Ss. Peter & Paul Catholic School.
To donate, click HERE.
Sister Parish in Guatemala
Daily Readings
Weekly reading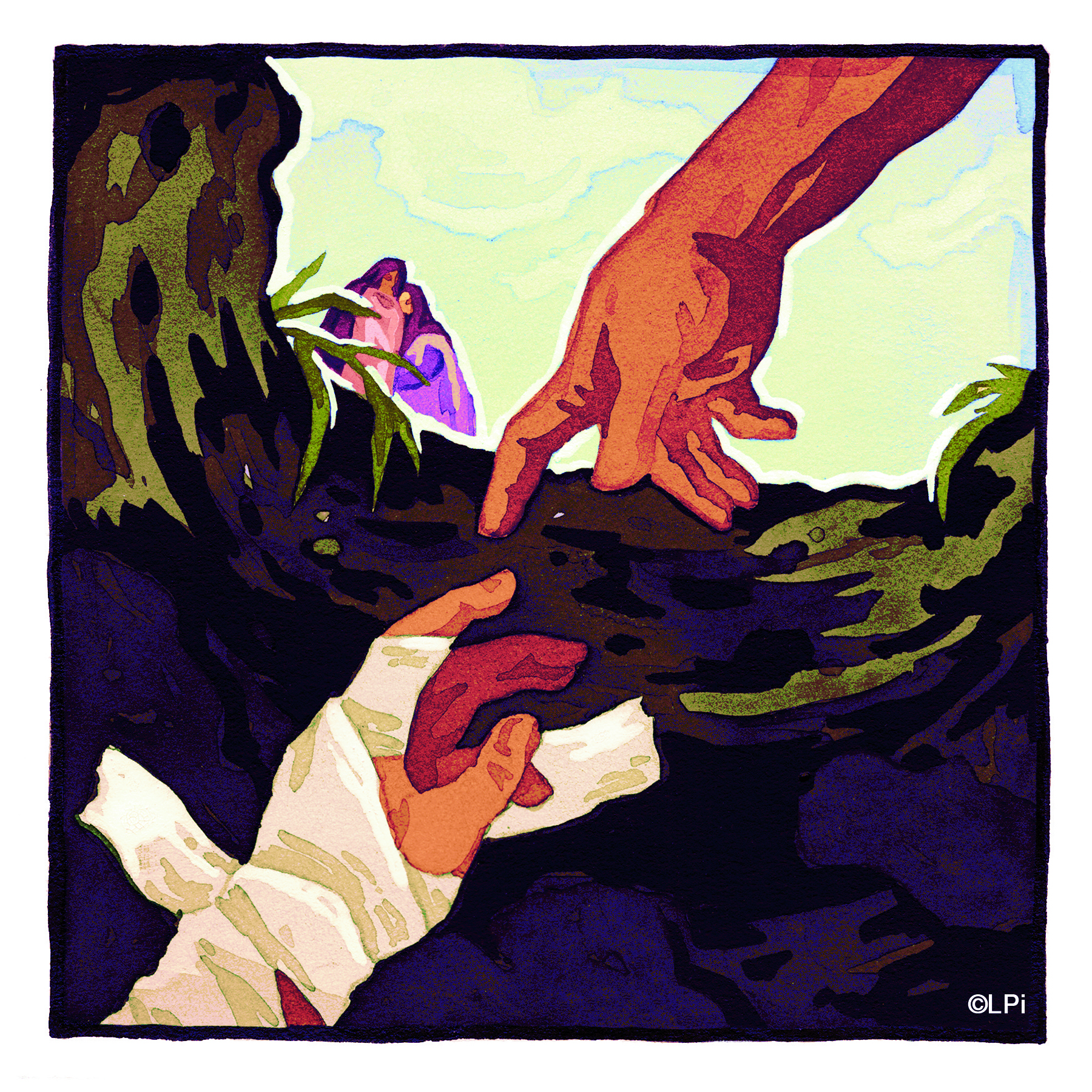 Weekly reading
Readings for the week of March 26, 2023
© Liturgical Publications Inc