Parish Celebration for Fr. Linus!
School Scrip Cards
Purchase Gift Cards available through RaiseRight (https://www.raiseright.com/shop), our gift card provider, for Christmas shopping & gift giving!
It is time for the Christmas shopping season! Gift cards make great gifts and stocking stuffers. In addition, consider purchasing "gift cards" from SPPCS, to use in place of cash, checks or credit cards for purchases you make for the holidays! Cards are available in the school office, in the back of church after masses or use an order sheet from the scrip table (HERE). Order early to avoid delivery issues.
Thank you for supporting SPPCS!
Employment Opportunities
Administrative Assistant - Ss. Peter & Paul Catholic Church
We are seeking a passionate, talented and mission-driven professional to join our pastoral staff.
This person is responsible for executing day-to-day administrative operations for the parish. The Administrative Assistant is a steward of the parish office, acting as a minister of hospitality to the parish and community.
Candidates should be dedicated, hard-working, enthusiastic, and organized. Ideal candidates will create a flexible working environment to accommodate day-to-day tasks. They will also have the capacity to establish positive relationships with parishioners, families, and other staff members. Candidates should approach challenges with a growth mindset and seek to grow.
Qualifications:
High school diploma or GED
2+ years of clerical experience
Proficient in Microsoft Word and Publisher
Please send resumes to:
Emily Kimutis, Business Manager
Ss. Peter & Paul Catholic Church
204 W. Mill Street
Waterloo, IL 62298
[email protected]
618-939-6426, ext. 20
---
Principal - Gibault Catholic High School
Gibault Catholic High School, in Waterloo, Illinois is seeking to fill the position of high school Principal. Gibault Catholic High School is a coed high school that provides a challenging and excellent academic experience in a faith-filled environment. The principal is responsible for the overall operation and management of the school with a specific focus on spiritual and curriculum development. The principal must be a visionary leader who can unite our faculty, staff, and school community by collaborating for the greater good of the Catholic church; create an environment that promotes the Catholic faith and moral teachings; develop strategic initiatives to promote growth; manage the financial assets of the school; and cultivate the spiritual and professional growth of faculty and staff through strong management skills.

Applicants should hold a Master's Degree in Education with an Illinois Administrative License; experience in secondary school teaching and/or administration is preferred; management and budgetary experience; and familiarity with Catholic education. He or she is required to be a faithful, committed Catholic who understands and accepts the teachings and disciplines of the Catholic Church.

To apply: Send cover letter and résumé to Diocese of Belleville, Office of Education, 2620 Lebanon Avenue, Belleville, Illinois 62221, or email [email protected] Applications will be accepted until the position is filled.
St. Andrew Dinners
LEARN MORE ABOUT BECOMING A PRIEST
Bishop Michael McGovern will host a St. Andrew Dinner for young men interested in learning more about the Catholic priesthood on Sunday, November 20 and Sunday, December 4. The St. Andrew Dinner will be held at St. Mary Parish in Chester on November 20 and at Holy Childhood in Mascoutah on December 4. All young men ages 14-32 are invited to attend; parents or guardians are also welcome to join us.
Each event will begin at 5:00pm with Evening Prayer and will be followed by dinner and conversation.
This is a terrific opportunity to hear some of our seminarians speak about preparing for the priesthood; there will also be time for questions and conversation with Fr. Joel Seipp, Vocation Director.
For more information, or to RSVP, contact Patti Warner in the Vocations Office at (618) 722-5043, or email to: [email protected].
Gold Rush
Congratulations to the Gold Rush Grand Prize winners that were pulled on October 15:
* Jennifer Spencer (Fults IL) - 4th place prize of $2,000
* Karen Waide (Columbia IL) - 3rd place prize of $3,000
* Barbara White (Katy TX) - 2nd place prize of $5,000
* BFFs of Tom & Dawn Helfrich (Tony/Sue Morris, Ken/Tina Carrico, Scott/Karen Seaborn) (Columbia/Waterloo IL) - Grand Prize of $10,000
We sold 493 tickets this year so didn't quite make it to the additional 10th drawing. We appreciate everyone's generosity to help the parish and the school. Profits and final numbers will be shared in next weekend's bulletin.
Empower IL
Why Donate to SPPCS Through the Tax Credit Scholarship Program?
Kids only get one chance at a quality education. Empower Illinois expands quality education options for low-income and working-class families of Illinois by granting scholarships to students attending private schools.
Donors who give to SPPCS through the Tax Credit Scholarship Program receive a 75% tax credit for the amount of their gift, up to $1 million. In addition, any portion of the tax credit may be carried forward for up to five years. Therefore, the tax credit is an incentive for a donor to increase the amount they donate in tuition assistance. Donors can QUADRUPLE their impact with no extra money out-of-pocket. Visit our Scholarship Granting partner, Empower Illinois for more information: empowerillinois.org, or talk to their team at [email protected] or 800-616-7606
A Taste of Heaven: Mary Kinsey GoFundMe
Unexpectantly and abruptly, Mary Kinsey, parishioner, life on this Earth ended on July 12th when a truck failed to stop at a stop sign and struck Mary's vehicle in Millstadt, IL. Mary was killed instantly, leaving her two boys without their beloved mother. As a single mother, Mary worked full-time as a nurse and tirelessly supported her boys making all of their activities her top priority.
We establish this fundraiser with love, admiration and honor to benefit Mary Kinsey's two precious boys: JJ, a Junior at Gibault Catholic High School, and Danny, an 8th grader at Ss. Peter & Paul Catholic School.
To donate, click HERE.
Mass Schedule
Saturday Vigil: 5:00 PM
Sunday: 8:00 AM and 10:00 AM
Sacrament of Reconciliation: Saturday's 4:00 - 4:45 PM
Office Hours
Monday - Friday:
9:00 am - 12:00 pm and 1:00 - 4:00 pm
Collection for Ukraine
Your help is needed in Ukraine where there are already more than 2.9 million people in need of assistance! Click HERE to donate.
Sister Parish in Guatemala
Daily Readings
Weekly reading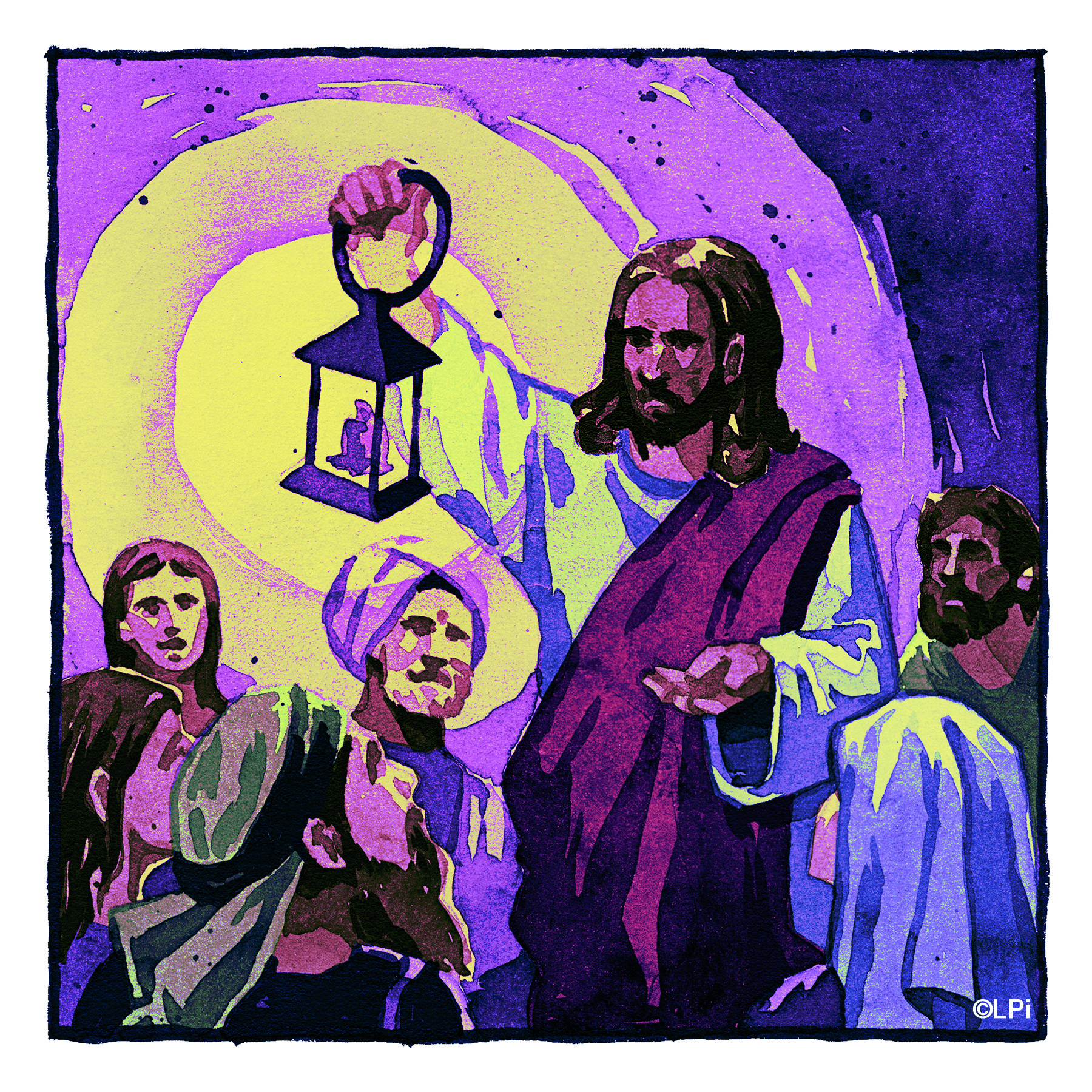 Weekly reading
Readings for the week of November 27, 2022
© Liturgical Publications Inc