Fall Bible Study
Both youth and adults are welcome to attend our fall bible study! You are asked to pre-register for which class you would like to attend. Go to Sign Up Genius HERE to register or email [email protected]
A Taste of Heaven: Mary Kinsey GoFundMe
Unexpectantly and abruptly, Mary Kinsey, parishioner, life on this Earth ended on July 12th when a truck failed to stop at a stop sign and struck Mary's vehicle in Millstadt, IL. Mary was killed instantly, leaving her two boys without their beloved mother. As a single mother, Mary worked full-time as a nurse and tirelessly supported her boys making all of their activities her top priority.
We establish this fundraiser with love, admiration and honor to benefit Mary Kinsey's two precious boys: JJ, a Junior at Gibault Catholic High School, and Danny, an 8th grader at Ss. Peter & Paul Catholic School.
To donate, click HERE.
Empower IL
Why Donate to SPPCS Through the Tax Credit Scholarship Program?
Kids only get one chance at a quality education. Empower Illinois expands quality education options for low-income and working-class families of Illinois by granting scholarships to students attending private schools.
Donors who give to SPPCS through the Tax Credit Scholarship Program receive a 75% tax credit for the amount of their gift, up to $1 million. In addition, any portion of the tax credit may be carried forward for up to five years. Therefore, the tax credit is an incentive for a donor to increase the amount they donate in tuition assistance. Donors can QUADRUPLE their impact with no extra money out-of-pocket. Visit our Scholarship Granting partner, Empower Illinois for more information: empowerillinois.org, or talk to their team at [email protected] or 800-616-7606
Gold Rush
Congratulations to the September $1,000 Early Bird winners - ROBERT & SHIRLEY GREGOIRE (of Waterloo)! Congratulations! With 480 tickets sold, there are plenty more to buy online. Don't forget that each ticket is put back into the remaining 5 drawings. Tickets are $100 each.
Purchase tickets online HERE!
We added 3 bonuses this year:
* If you buy 6 tickets, we will discount the last one by $50 - so costing you $550.
* If you buy 9 tickets, we will give you one ticket for free - so 10 tickets for $900.
* If we sell 550 tickets before the October drawings, we will throw in an additional $1,000 drawing for one lucky winner. If we make it to the maximum of 600 tickets sold, we will add an 11th drawing for $1,000.
Mass Schedule
Saturday Vigil: 5:00 PM
Sunday: 8:00 AM and 10:00 AM
Sacrament of Reconciliation: Saturday's 4:00 - 4:45 PM
Office Hours
Monday - Friday:
9:00 am - 12:00 pm and 1:00 - 4:00 pm
Collection for Ukraine
Your help is needed in Ukraine where there are already more than 2.9 million people in need of assistance! Click HERE to donate.
Sister Parish in Guatemala
Daily Readings
Weekly reading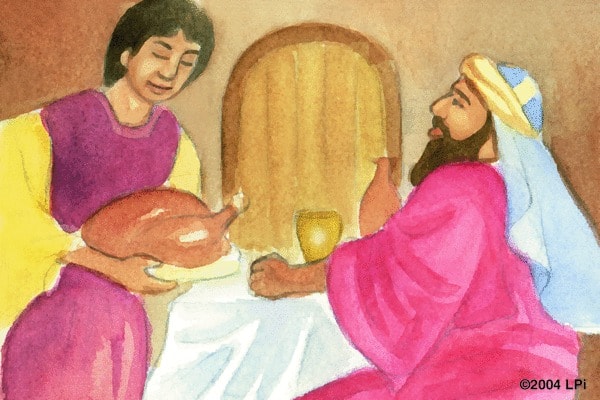 Weekly reading
Readings for the week of October 2, 2022
© Liturgical Publications Inc